Useful horse related web links that have passed the
"StableWise" test of quality, honesty, and ease of use.



Instant Download Barn Style Shed Plans from StorageShed-Plans.com Build the perfect utility shed for your backyard, with easy-to-use, instant download plans. These gambrel-roof, barn style sheds are available in two different designs and in thirteen sizes each, from 8'x8' to 16'x24'.
The Barn Shed The Barn Shed II
Every plan set includes easy to read building plans, a materials list, full size rafter templates, and door and window framing details. By having the full size rafter template you avoid the hardest part of building a shed. The rafter template can be traced right on to the rafters for easy cutting.
Every plan set includes two levels of finish: Deluxe, with many nice optional features, and Economy, with low-cost, easy construction.

When you use these plans to build your shed, you'll see that they are as easy to read and understand as possible. Visit StorageShed-Plans.com to see for yourself, even before you order your plans. They are so sure of the quality of their shed plans that they give away a free plan for an attractive 8'x8' shed. This 32 page instant-download plan set is the same quality as all of the plans on the website. You'll get to see how simple it is to download your plans. They also offer a free sample of a typical material supply list.

Download your shed plans right now and get started today on a great addition to your backyard.

---
www.barnplans.com
A fantastic source for blueprints to build your barn in the "stick frame" style, just as most houses are built. This provides extremely versatile floor plans and the ability to make your barn a multi purpose structure.
---
www.abetterplan.com
Websites full of country home, barn, cabin, cottage, farmhouse, shed, garden building and outbuilding plans, kits, manufactures and custom designers.
---
www.applevalleybarns.com
Pole barns, equipment sheds, garages, yard and garden sheds, and much more.
---

www.homesteaddesign.com
A complete collection of plans for Country Homes, Cottages Barnhomes, Barns, Workshops, Studios, Garages, Stables and Sheds
---
www.horsekeeping.com
Horse information and books on horse training, riding and horse care by award-winning author, Cherry Hill. Includes horse barn design, stable management, hoof care, horse shoeing, nutrition, horse health care, foal training and management, grooming, lameness, buying and selling horses, ground training, mounted training, English and Western riding, horse behavior and much more.
---

www.equinesystems.com
Horse stall manufacturer and distributor of horse stalls, barn Dutch doors, rubber pavers, horse fencing, insect control and barn accessories.

---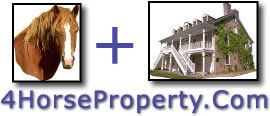 www.4horseproperty.com
Help for Real Estate Buyers and Sellers, specializing in Horse Property. For sale by owner or by agent. Includes neighborhood reports and for sale by owner kits.
---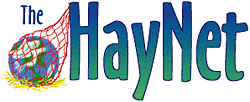 www.haynet.net
The HayNet is the horse industry's leading search engine, pure and simple.
---

www.bhs.org.uk
The British Horse Society is a registered equine charity working for horses and riders to improve access, safety, equestrian training, riding instruction and horse welfare.
---

www.bayequest.com
Regional directory for equine businesses and organizations in the San Francisco Bay area and northern California. Free business listings, classified ads, event calendar, bulletin board, articles, news, Internet marketing and web site services.
---

www.horsecity.com
HorseCity is a one-stop web location for news about many of the various disciplines, training questions and health concerns for horses.
---

www.horseweb.com
Horse classifieds and horses for sale on the web, or search equine sites for saddles, tack, stallions and more. Free photo ads. Also featuring equine events calendar and horse news.